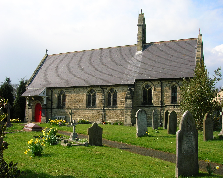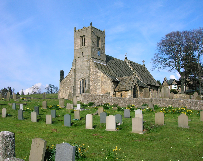 The objective of the 100 Club is to raise funds for the individual Churches which make up the United Benefice of Walkingham Hill:-
St Bartholomew Arkendale, St Michael & All Angels Copgrove,
St Oswald Farnham, St Thomas Scotton, All Saints Staveley.
This is done through a monthly draw with a top prize of £100.
Each entry in the monthly draw costs £5 (£60 per year)
Members may have multiple entries.
Payments must reach the promoter before the draw.
To pay on line or by Standing Order the Bank Details are on the application form or can be obtained from the promoter.
If paying by cheque please make out to Walkingham Hill 100 Club.
Each month the value of the prizes is deducted proportionately from each contribution and the balance (approximately 60%) goes to the nominated Church. The accumulated balances are forwarded to the Churches at the end of the year.
The draw "Year" is January to December to coincide with the Financial Year of the Benefice. Members may join at any time as the distribution is calculated each month.
The unique draw numbers are allocated by the promoter and are retained by the member whilst ever they continue to contribute.
The monthly draw normally takes place in one of the Churches. Winners are contacted directly by the promoter and the results are published on this site and in the "Link" magazine.
In the event that the Club is wound up any outstanding payments will be returned to the appropriate Members
The allocation of prizes each month is determined by the number of entries.
Number of entries Prizes
£100 £50 £15 £10
75 - 100 1 1
101 - 125 1 1 1 1
126 - 150 1 2 1 1
151 - 175 1 3 2 2
176 - 200 2 2 2 2
201 - 225 2 3 2 2